PIM (Private Investment Management)
Professionally managed portfolios with personal service.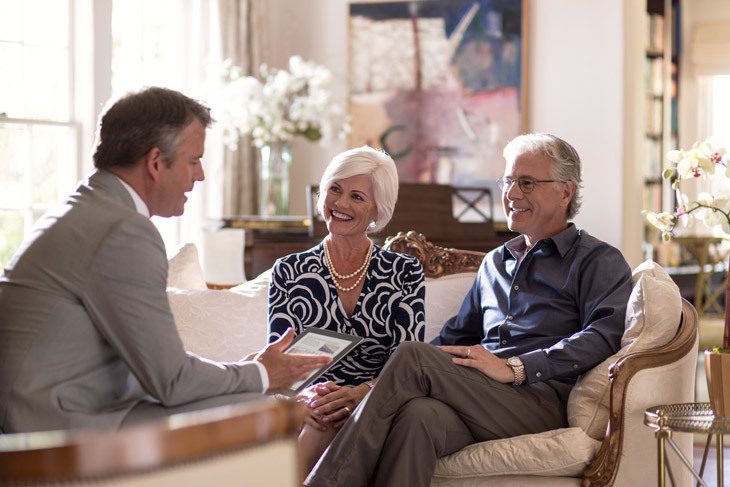 The PIM program is a customized portfolio management program geared toward your specific investment goals. Chris West CFA®, Managing Director - Investments, assisted by Jamie Lunge, who has met the stringent criteria required to act as a PIM Portfolio Manager.*
Is this program right for you?
The PIM (Private Investment Management) program is designed for investors who:
Want a customized investment program based on an active approach to asset allocation
Prefer a portfolio manager who can make investment decisions on their behalf
Are seeking long-term portfolio management through diversification while managing underlying investment costs
Seek the flexibility to build and maintain a portfolio using a diverse selection of investments
Value a high level of professional services and personal attention once available only to high-net-worth clients
You Can Count on Us
The PIM program offers customized investment portfolios that can include cash alternatives, stocks, bonds, mutual funds, closed-end funds, option strategies and exchange-traded funds in a single account for an all-inclusive quarterly fee. To learn more about the PIM program, call today.
Professional, Personalized Portfolio Management
As a "discretionary" account, your investment account through the PIM program is structured to let your Portfolio Manager make investment decisions on your behalf based on your risk tolerance and financial objectives. When selecting the securities for your portfolio, your portfolio manager conducts a detailed analysis of companies, industries and overall economic conditions. In managing the account, your Portfolio Manager constructs a suitable asset allocation strategy based on his or her personal investment style. The construction process attempts to maximize returns while minimizing risk to the overall portfolio.
Benefits of a Managed Portfolio
By appointing experienced investment professionals to provide you with sound investment advice, manage your portfolio and rebalance your investment mix when necessary, you free yourself from the time-consuming task of choosing and actively monitoring your investments. After allocating your investments, your Portfolio Manager continually manages your portfolio, monitors the markets and manages performance. As part of this process, your Portfolio Manager ensures that your portfolio remains invested in financial instruments most suited to your current needs and objectives.
The PIM program gives you the added benefit of your Portfolio Manager's personalized service. By having your Financial Advisor act as your Portfolio Manager, you have the advantage of working with someone who can be intimately acquainted with your financial goals and concerns and with whom you may have already established a one-on-one working relationship. In short, you are dealing with someone you know and trust. There is no need to spend your valuable time bringing a portfolio manager "up to speed" on your financial goals.
PIM Program Summary
Ability to hold a wide range of asset types within one portfolio, eliminating the need for multiple accounts
Top-quality portfolio management expertise and personal services for individuals and institutions who demand a high level of experience and personal service
Access to Chris West, CFA® to act as your personal portfolio manager
One fee based on the size of your account rather than traditional trade-based commission charges
* Chris West and Jamie Lunge are not a part of the Altheide Tam Financial group.
** Fees for the PIM program include Advisory services, performance measurement, transaction costs, custody services and trading. Fees are based on the assets in the account and are assessed quarterly. There is a minimum fee of $250 per calendar quarter to maintain this type of account. The fees do not cover the fees and expenses of any underlying packaged product used in your portfolio. Advisory accounts are not appropriate for all investors. During periods of lower trading activity, your costs might be lower if our compensation was based on commissions. Please carefully review the Wells Fargo Advisors advisory disclosure document for a full description of our services, including fees and expenses. The minimum account size for this program is $50,000